This is a piece of the story about what scholarship students in Titian Foundation Bayat learn and explore when they have mentoring sessions with us. Non-technical skills, or in popular language 'soft skills', are skills that are continuously developed by all Titian scholarship recipients. One part of our mentoring dynamics is the Sunday Gathering session where everyone—scholars, facilitators, and Titian seniors or even Titian alumni—work together as best as they can to improve all active scholarship recipients' skills.
Time and Priorities: Managing Yourself
For teenagers, time managing is not easy, let alone determining priorities. Many of them don't spend their time on urgent activities and put on things that are inessential. In fact, to achieve their dreams, they must start preparing small steps to make these dreams come true. By acknowledging this issue, Titian Foundation Bayat in its Sunday Gathering activity, along with Generation 14 students picked time management and priority scale as the theme. This activity was attended by 45 students on Sunday, October 16, 2022 at SMK Negeri 1 ROTA Bayat, Klaten.
In its implementation, Titian cooperated with Ikatifo, Titian's alumni association, to assist in the process of running this Sunday Gathering activity. The activity began with the first game, 'put in glass'. In this game, each group received a glass, rice, small stones and large stones. Rice, small stones and large stones must be able to be put into the glass and the task must be finished within 5 minutes. The glass representing time. Rice and stones representing activities with its various priority scales. This game allows participants to be able to choose and sort out their symbolized priorities.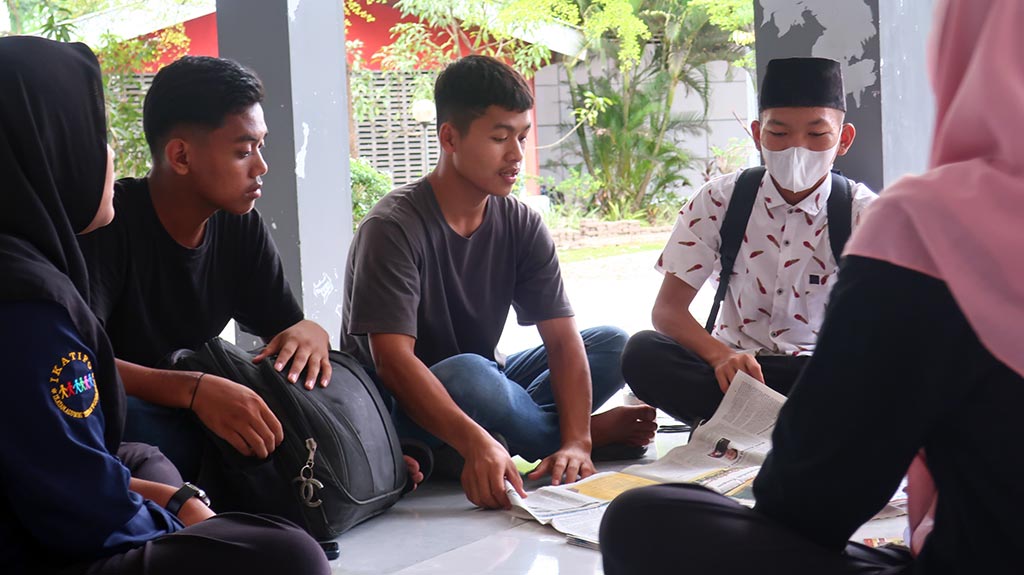 It was followed by a case study. Each group received a case study that contained a person's story in time managing and priority scaling. The committee gave 10 minutes for the participants to discuss and solving the problems. Then, each group presented the results of their discussions on a plano paper. This game was aimed to make each participants aware of the importance of time managing and determining priorities. Titianers also attained a lot of things on decision-making at a certain time in this session.
Every single person has the right to achieve his/her/their dreams. Therefore, an understanding of time management and priority scaling is very essential to help them build their dreams. As Stephen R. Covey, a bestselling book writer once said, the key lies not in prioritizing your schedule but in scheduling your priorities.
Learn to Adapt and Get Ready to Face Challenges
Still in the same month, Generation 15 Titian Bayat also learned another important soft skill, Adaptation. Entering a new environment can be a challenge. For some people, this might be exhausting because they are not able to adjust to their new environment. Of course, this is also one of the new challenges for most Titianers when they are just starting to join the big Titian family. They have to adapt to various new activities which are mandatory for all Titianers. Moreover, they also have to adjust to changes in the new school environment. Therefore, the ability to adapt is very important for everyone, including the Titianers. In order to improve this capability, Titian Foundation Bayat in its Sunday Gathering (SG) activities altogether with Generation 15 Titianers carried Adaptation as their SG theme.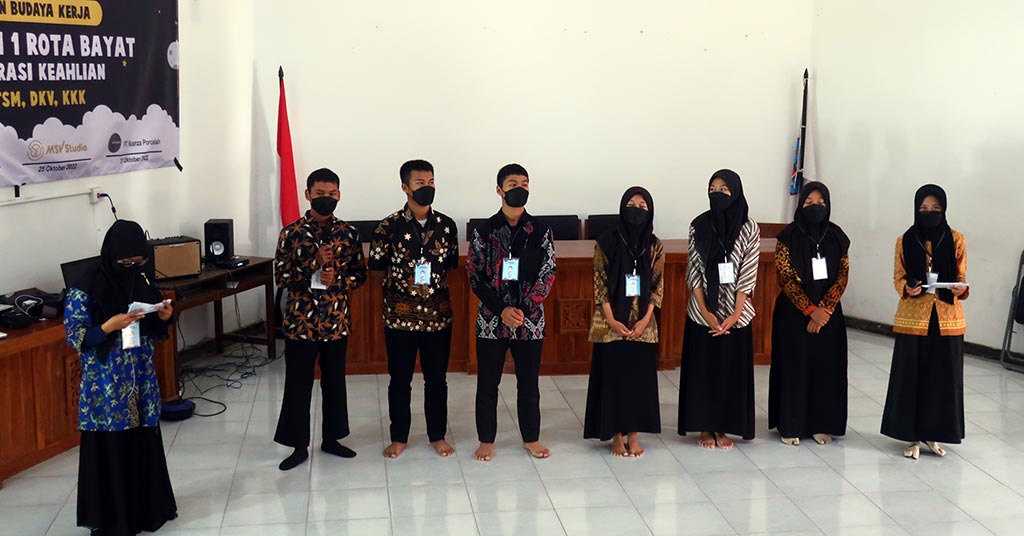 This activity was designed and organized by Gen 14 Titianers, assisted by scholarship program facilitators of Titian Foundation Bayat. Many participants were enthusiastic in conveying their ideas. The activity continued with games. They were divided into 3 posts. The first one was 'sentence chain' games, post 2 for 'worst case situation' game, and post 3 for fashion show. All participants were divided into 6 groups, where each post will be played by 2 groups alternately and at the same time, using a rolling system.
In the first post, the game played was meant to make each participant able to be a good listener also trained their team work skill in order to get to know each other better. In post 2, the game was aimed to enable participants to utilize a variety of limited resources to complete challenges in new environments and situations whereas in the third one aimed to enable each group to work together and trained them to be as creative as possible to expose their potential.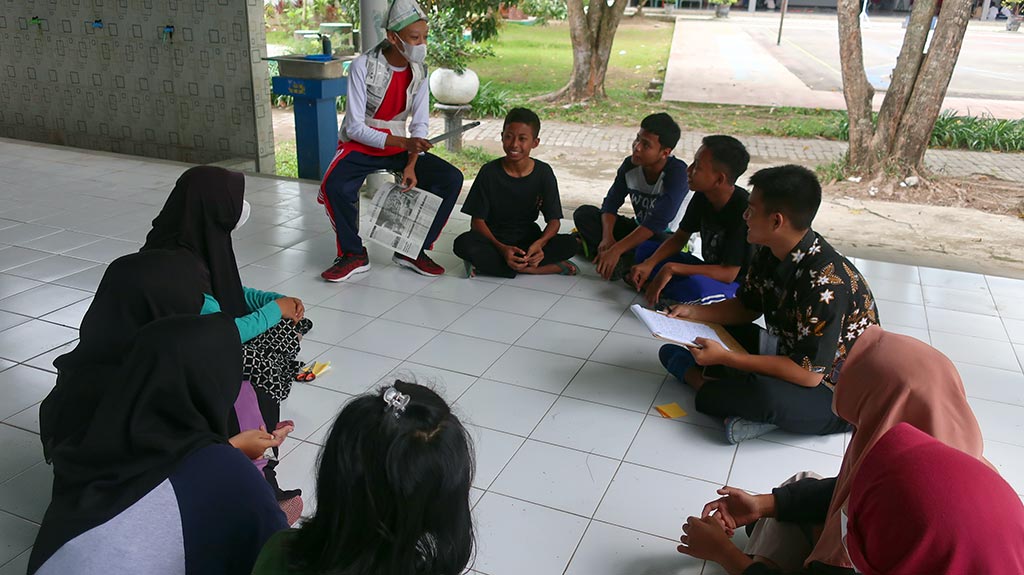 There are several testimonies from several participants who attended this Sunday Gathering. Giseila Adriyani commented, "The lessons learned are being responsible, trusting other people but still, within reasonable limits, I also learned cooperation and hard work, trusting each other under any circumstances, always trying to solve problems even with limited tools or methods." Aliya Eka Pratiwi also said, "I learned how to work well together, also adapting to a new environment, even if it doesn't feel comfortable."
Adaptability is crucial to be mastered by everyone. With the ability to adapt, we will open up opportunities to achieve success, both academically and socially. By adapting, Titian scholarship students will be able to empathize, take advantage of their inner potential, and utilize limited resources to solve life's existing challenges. As Nolan Ryan, a well-known accomplished and talented baseball player from America said, 'Enjoying success requires the ability to adapt'. Only by being open to change we could have a true opportunity to get the most out of our talents.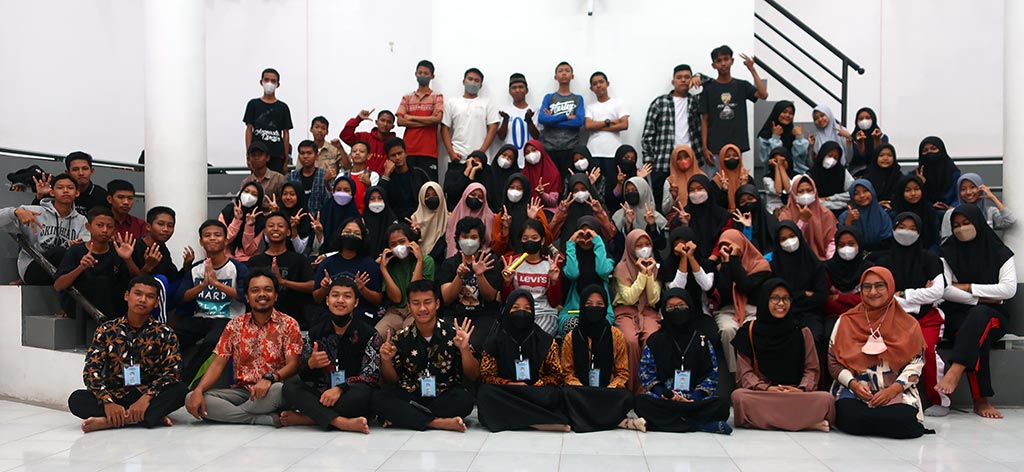 Supporting the academic learning that is already provided in schools, learning about soft skills is a valuable source of strength, which also has a long-term impact, for scholarship recipients at Titian Foundation in facing life towards adulthood—a life phase where everything gets more 'real'. Let's support them to snatch opportunities that can lead them to a better future. (IP)