Just like in the other parts of the world, the villagers were busy with their activities in that morning. Some of them were still sleeping after dzikiran with the neighbor. Others spent their morning saying hi to other people who passed their house. Asking where they're going even though they might already know the answer. Others choose to go a bit far to Kuta or maybe Aan Beach, but they ran out of petrol so they decided to fill up at the small stall where bottled gasoline sold. These kind of stalls are often seen in many parts in Lombok's side road which are commonly located not far from residents. And there was one activity that she always does: Mia taking care of her cows and rice/corn fields.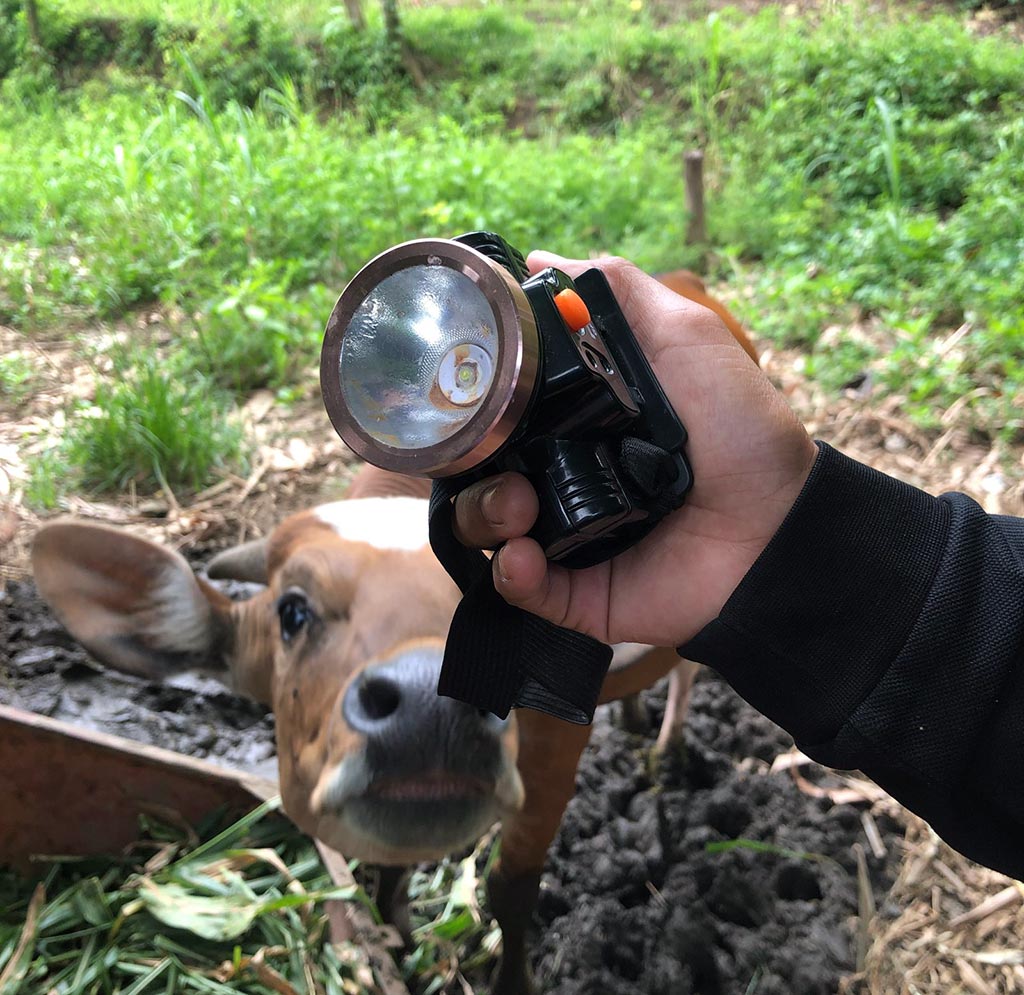 It's very common for the villagers to do farming activities, both old and young, whether they are willing to do so or not. Most of the villagers in Nyanggit hamlet generate their earnings from the crops. In that harvest season, they used the front yard to dry the field crops on tarps, most of the tarps that they use were colored blue. Since they didn't have enough space, densely populated, sometimes the villagers just grinded over the crops by motorcycle to reach their houses. It was a common thing, ndek kembe-kembe ('it doesn't matter' in Sasak language).
There were many mornings when Mia's footsteps were so steady to balance her body while stepping onto the dirt ground as she already knew well its contour. Her left hand loosened the rope of her cow, Belang. She recognized all types of cow. She's able to analyze cows just by scrutinizing its nails and tails. Mia was also able explain the behavior of cows and its fodder types. She gently stroked the cow while her right hand holding a black shiny thing. As if she has a 'muted friend', this thing was so special and contained a history for Mia, a young woman living Rembitan Village. She always brings it wherever she goes. A black headlamp. Mia has used it for a long time; while looking for fodder, farming, taking care of the cows, cooking, reaping turmerics, celebrating Bau Nyale tradition, or just walking through the fields after sunset. That's why her headlamp was so precious and held many stories that become a part of her life.
Mia's childhood was filled with many memories of cows, same with when she continued her phase of life: being married, 'consensuality-based'. She decided to jump into married life at the age of eighteen which is a common age for girls in this place to get married. In some parts of Lombok, getting married at a young age, even younger than Mia is a common thing, one of many reasons is because they didn't get sufficient formal/informal education about the consequences of getting married in a young age. Mia didn't have a chance to continue her studies. "There are two parts inside of me, one is accepting the fact that I'm a wife that should do the household chores and the other part of me missed being a student. I miss having education." Yet in her view she's still can be 'schooled' by improving herself in Titian Foundation Rembitan Community Learning Centre (CLC) by joining Sewing and Weaving Classes. In all corners of the CLC we might find her reading books. Mia is one of the representatives of X and Millennial generations that live in Rembitan: earning money for a living and getting married at a very young age, having parents that support the kids to work more rather than going to school. Many teenagers experience being in that position, being in the middle between hope for reaching education and a strong demand to be 'realistic': following the lifestyle of previous generations.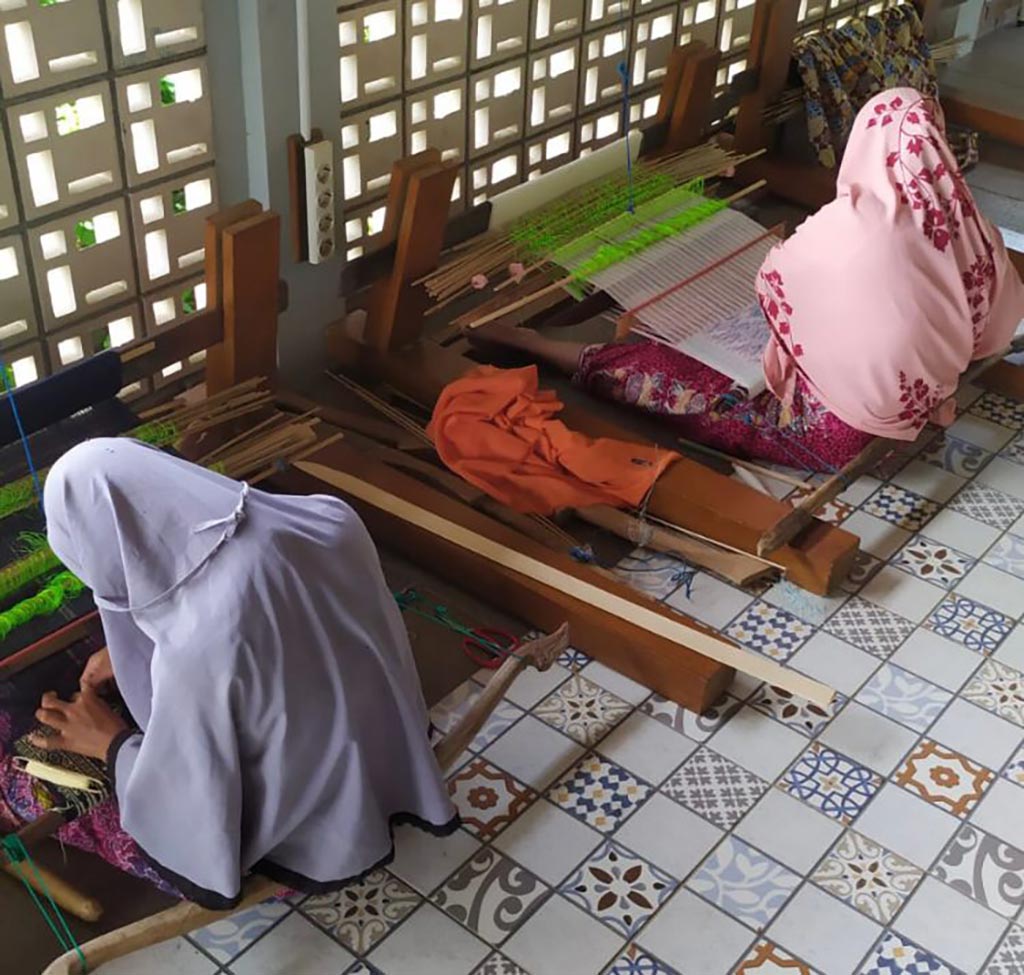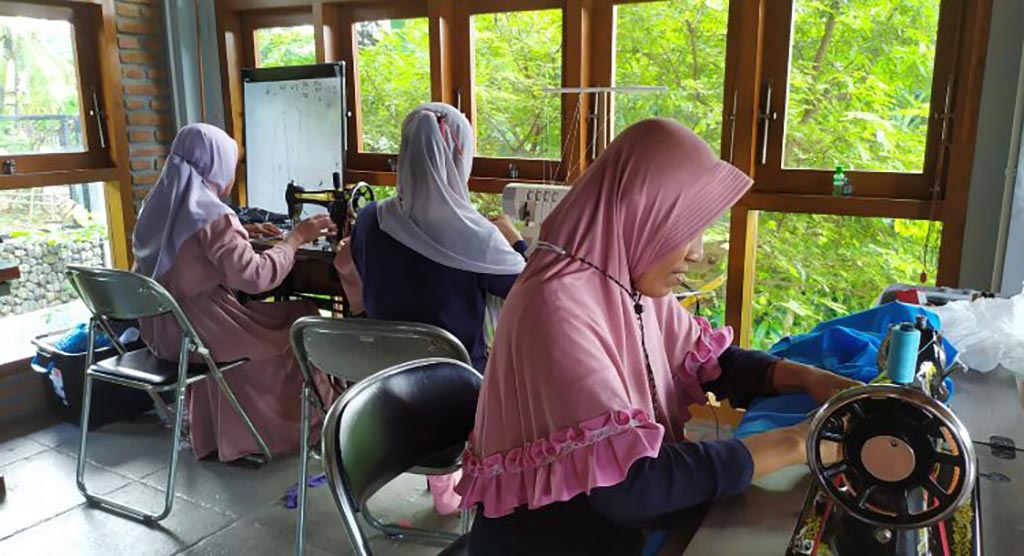 Based on a research that was developed by Sternin and then continued by Zeitlin, Positive Deviance Theory, an individual or groups is possible to change or develop a community if they already applied something different in their own community. It can be a solution to face some occurring issues. External influence may impact but of course internal effect—positive ones—can be more effective to change a system that has been running for hundreds of years in a community. This theory represents a hope for all communities in this world to take a chance to improve. Positive deviance is not merely focused on change but it reflects the world that improves by people that possess different ways in dealing with issues. The general characteristics of positive deviance may be formed and can be applied to groups of Nyanggit residents who have the desire to develop themselves, especially children, adolescents and women to study.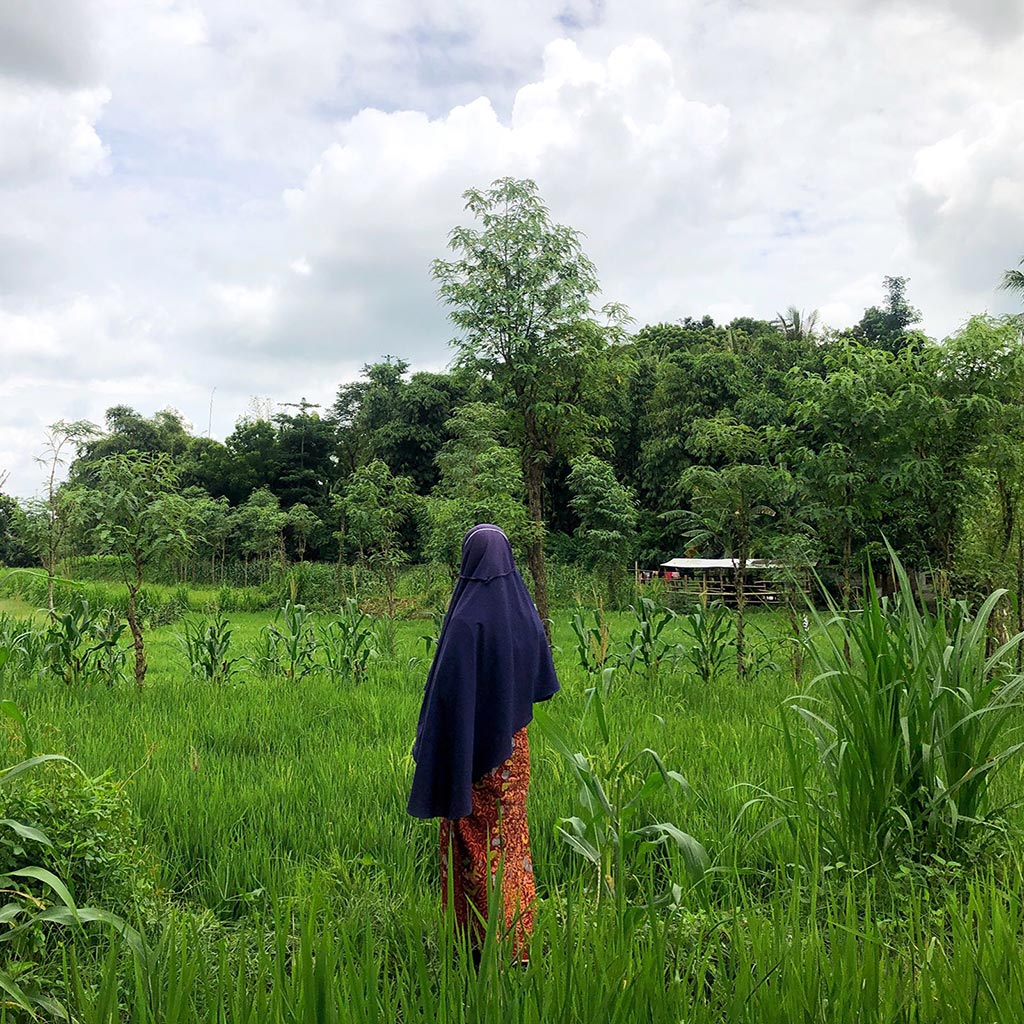 Mia's story can inspire us to do our part to help them grow. In some moments of our social life, even though we have to go through a steep road that can seem endless, the progress we make is an accumulation of small progresses that we sometimes don't realize, including the results of positive deviations forms that had occurred in our lives, both deliberately or unintentionally. At Titian, we value all growth in personal development, no matter how small it is. It's never too late to learn. Partnering with Soroptimist International of Jakarta, Titian continues to walk with Rembitan women to develop themselves, the thing that you can also do with us. (SK)